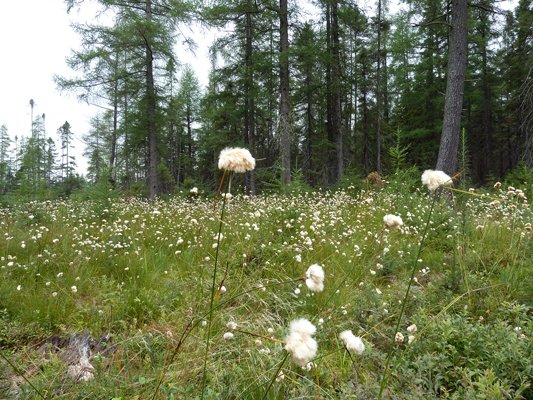 Across the North Country, in local tamarack bogs, the tall slender stalks of Common Cottongrass have sprouted. They have the appearance of marshmellows stuck on sticks, which were mysteriously lost in a bog. With large cotton-like flowers, the plant provides a natural caution flag to warn of potentially deep and dangerous bogs.
Stories this photo appears in:

Notes from the North Woods
Although autumn delivers a wide range of recreational opportunities, one of the true joys of the season is the opportunity to return to the field in the company of man's best friend.