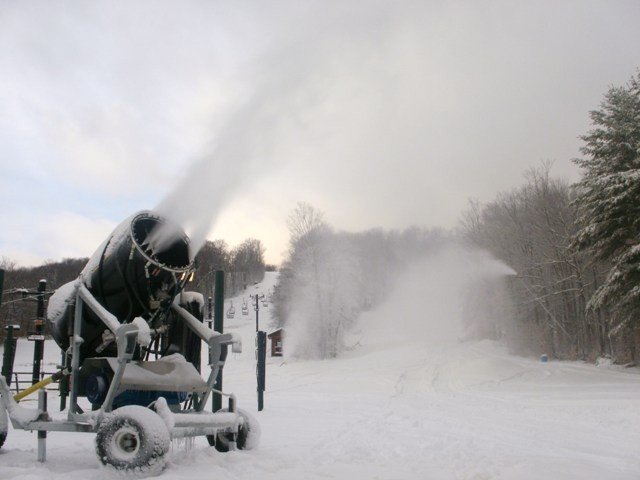 Gore's new snow guns were blasting effectively Thanksgiving Day, but warmer temperatures the following weekend were too much for the machines to overcome. A return to colder temperatures should allow the slopes to re-open the first weekend of December.
Stories this photo appears in:

Attendance still solid
Though the weather had some late season hot and cold flashes, Gore's slopes stayed cool enough for some skiing. About 1,000 visitors hit the slopes over the three-day weekend, a number in line with last year's attendance, said Gore spokesperson Emily Stanton.