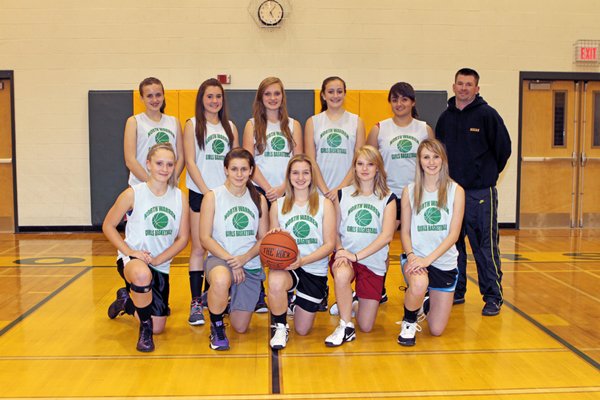 The 2011-12 North Warren Varsity Basketball Team includes (front): Amber Frasier, Chantal Millington, Kiersten Williamson, Jenna Monroe, Cassie Maday, (rear): Megan McDonough, Kiera Warner, Margo Broderick, Laura Tennyson, Ana Deltoro and Coach P.J. Hogan.
Stories this photo appears in:
Girls team is hard working
The pre-season predictions of area sports fans have proven true so far this year.