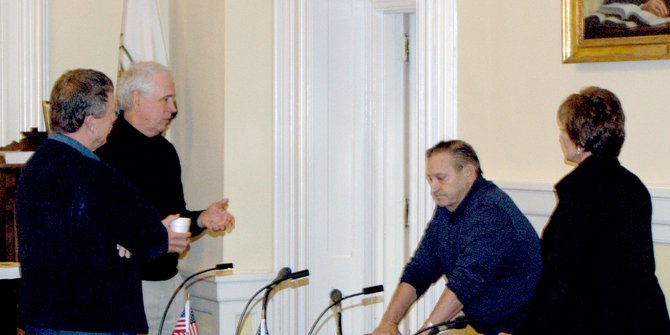 Supervisors Randy Preston (Wilmington), Robert "Roby" Politi (North Elba), George Canon (Newcomb) and Debra Malaney (Ticonderoga) discuss the 2012 tentative budget during a break at the Nov. 17 budget committee meeting.
Stories this photo appears in:

"It is the overall impact, not just the county portion," Scozzafava said. "They don't really care if you try and separate this out, it's what they pay in total taxes. The public perception is that we are living way beyond our means and we pay these big fat salaries to the department heads."