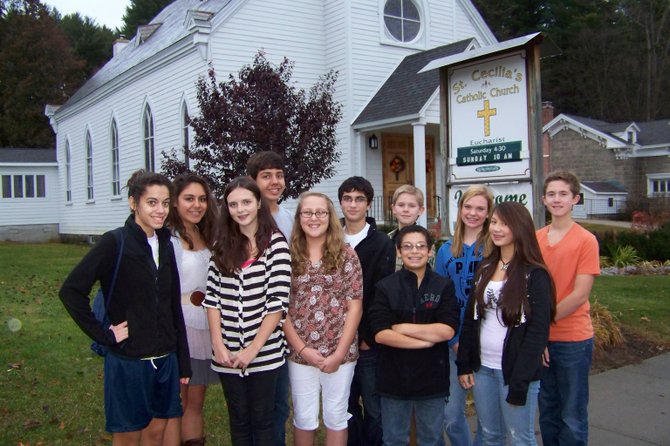 Gathering for a photograph Nov. 10 after a planning session for their work mission trip are teenagers (front, left to right): Amy Toolan, Ellen Jones, Jayden Cain, Tyler Toolan, Amanda Gee, (rear): Whitney Markwica, Noah Markwica, Logan Webster, Patrick Morey, Julie Angell and Michael Morey. Also participating in the mission are (not pictured): Austin and Jarod West, Joe Schuster, Colby Russo and Mackenzie Blydenburgh. Chaperones for the trip are Mike and Barb Morey, Gail DeMarsh and Brian Angell.
Stories this photo appears in:

Youth of St. Cecilia's Catholic Church in Warrensburg are planning a work mission, and they're seeking support from the community through their fundraisers which will bankroll a trip that will have remarkable impact on others' lives — as well as their own.