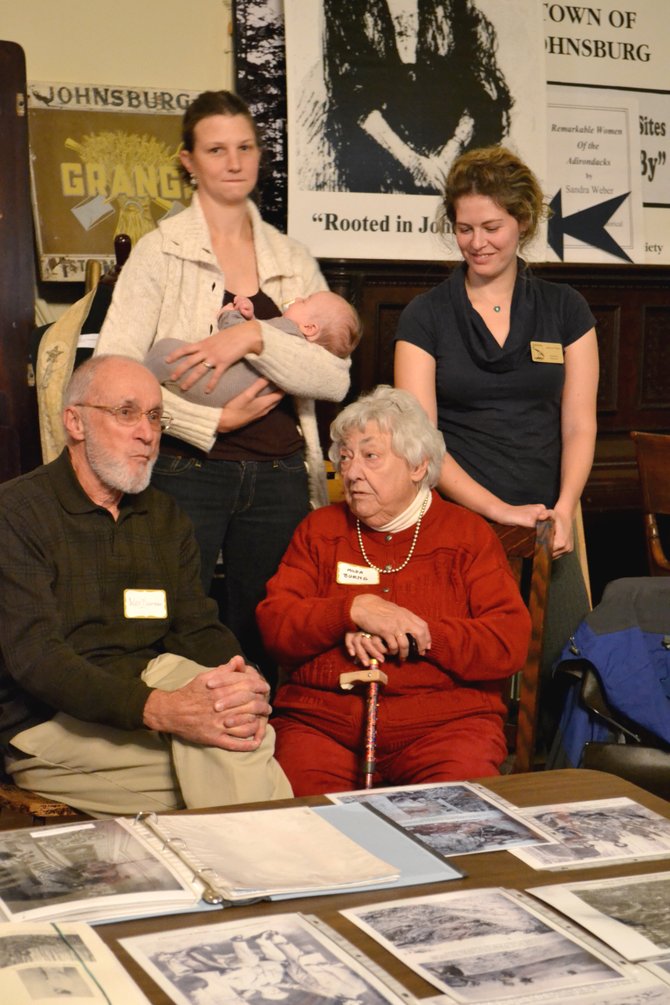 Johnsburg Historical Society President Michelle SanAntonio, Adirondack Museum educator Jessica Rubin, Adirondack Community Trust representative Wes Dingman and Mathew Brady enthusiast Milda Burns at the dedication Nov. 10.
Stories this photo appears in:

Every time you look at a five dollar bill there's a little bit of Johnsburg in its history. The iconic portrait of President Abraham Lincoln was taken by famed Civil War photographer Mathew Brady, who it turns out came from Wevertown near The Glen.