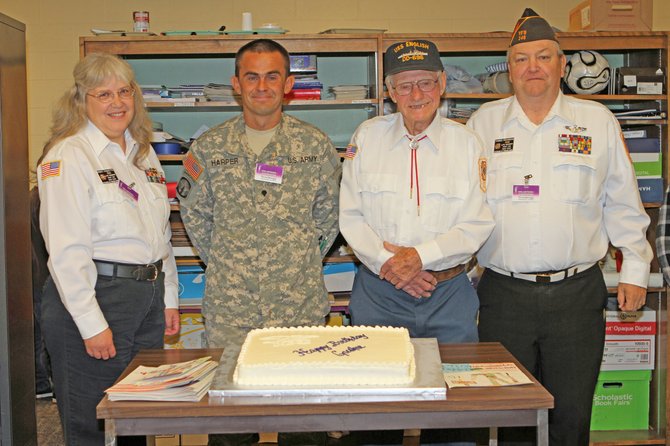 Charles "Gusher" Smith, a World War II sailor and long-time veteran's advocate, marked his special day Nov. 11 — Veterans Day, which happened to be his 91st birthday. Joining Smith celebrating at Ticonderoga Elementary School were, from left, Gulf War veteran Nancy Paquette, Iraq War veteran and Purple Heart recipient Roy Harper and Vietnam War veteran Tom Provoncha.
Stories this photo appears in:

Marine saved 1967 note from Ti students 44 years
Mark Gagnon celebrated Christmas in 1967 as a Marine fighting the Vietnam War. Holiday spirit may have been in short supply, but Gagnon had a treasured possession — a letter from the Ticonderoga Elementary School students in room 106.