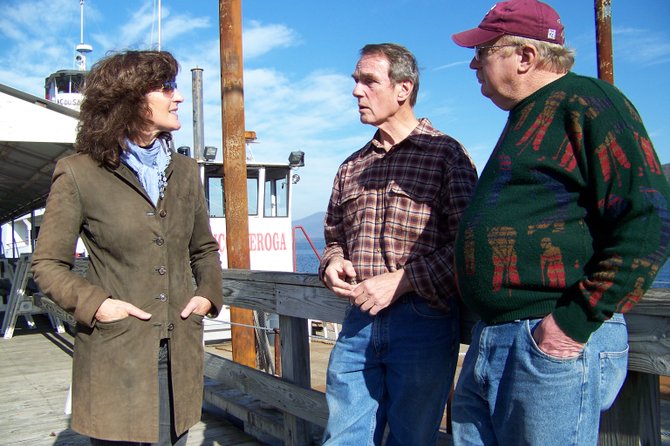 Gathering at the Steel Pier in Lake George Wednesday, the trio of Lake George Citizens Group candidates victorious in the Nov. 8 General Election discuss immediate objectives in preparing to take office in January. Discussing plans are (left to right): Board Member-Elect Marisa Muratori, Supervisor-Elect Dennis Dickinson, and Board Member-Elect Dan Hurley. The three independent/Democratic office-seekers, backed by the Citizens Group, will constitute a majority of the town board, which for decades has been dominated by Republicans.
Stories this photo appears in:

It was a season of upsets, surprises and comebacks for elections in Warren County, as campaigns culminated Tuesday with a considerable number of new citizens taking over offices of leadership in local government.