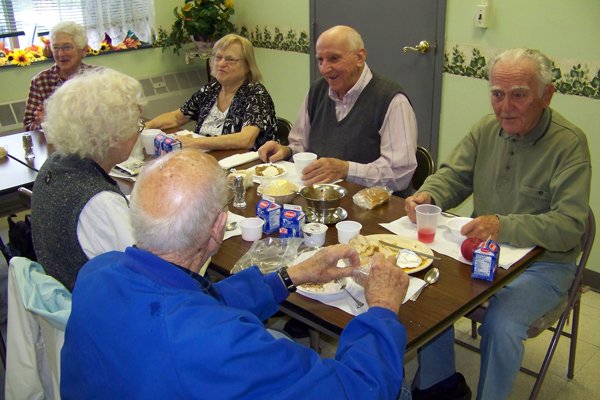 Seniors at the Chestertown mealsite enjoy a luncheon meal recently. The kitchens at various mealsites are to be closed down, which some county officials said this week would likely reduce participation in the program.
Stories this photo appears in:

Senior community mealsites through Warren County will be retained, but the kitchens in the eight locations will be shut down, according to a decision reached Monday, Nov. 7 by the Warren County Board of Supervisors.