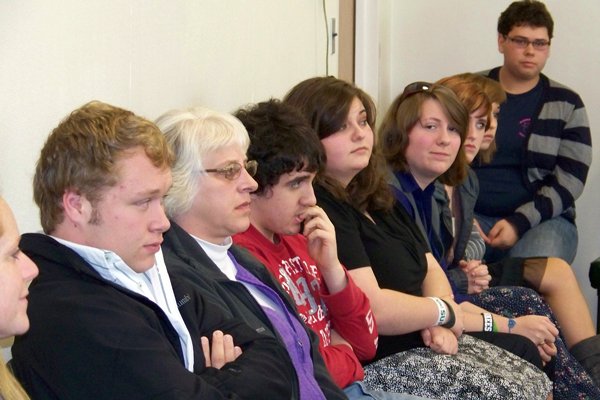 Teen participants in Warren County Youth Court — and one of their mentors — listen Nov. 7 to county supervisors debate the future of the program. After hearing the pleas from the teens describing how the program has turned lives around, the county officials restored the funding for Youth Court in the 2012 county budget.
Stories this photo appears in:

Warren County leaders decided Monday, Nov. 7 in a split vote to restore the funds for their Youth Court after hearing persuasive pleas from teenaged volunteers participating in the program.