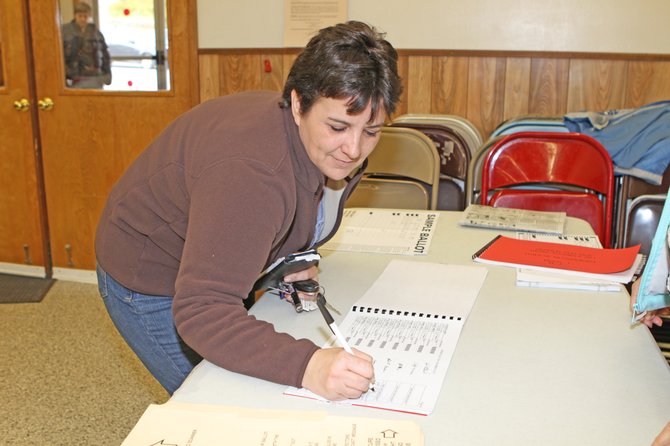 Julie Hunsdon prepares to cast her vote in Ticonderoga on Election Day. There was no suspense Election Day in Ticonderoga, where all the candidates ran unopposed.
Stories this photo appears in:
Malaney, Scozzafava re-elected
Charles Harrington has been elected Crown Point supervisor. Harrington, a Republican, defeated incumbent Democrat Bethany Kosmider by a 454-316 margin in voting Nov. 8.