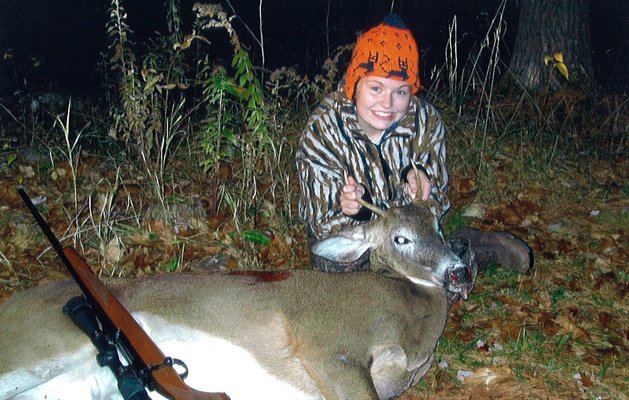 Shannon Canavan, 14, shows off the 120-pound spikehorn she shot while hunting with her father Nov. 2. It was the first buck for Canavan, who is an eighth grade student at Elizabethtown-Lewis Central School. She downed the buck with one well placed shot from her .257 Roberts. Congratulations Shannon!
Stories this photo appears in:

Notes from the North Woods
A combination of stiff winds and a few heavy frosts helped to knock the stuffing out of the North Woods, over the past week.