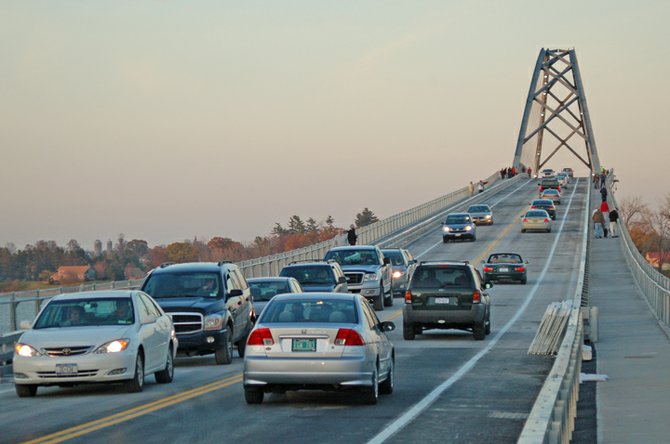 Motorists travel between Crown Point, N.Y. and Addison, Vt. on the Lake Champlain Bridge around 4 p.m. Monday, Nov. 7 shortly after the new span opened.
Stories this photo appears in:

Vt. Gov. Shumlin, N.Y. Lt. Gov. Duffy help cut ribbon
Hundreds of people lined up to cross the new $76 million Lake Champlain Bridge Monday, Nov. 7 — bicyclists, walkers, runners and, finally, the motorists.

Span links New York, Vermont
The Lake Champlain Bridge is open, connecting New York and Vermont and providing a vital link for the residents, local businesses, and communities of both states.