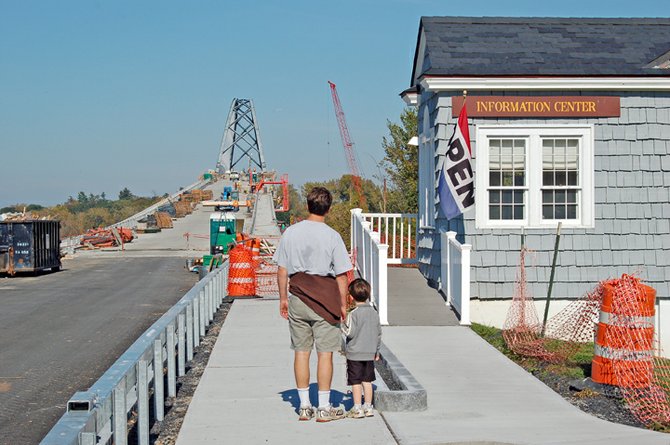 Standing next to the Essex County Visitors Center at Crown Point, a father and son watch Flatiron Construction workers build the Lake Champlain Bridge on Sunday, Oct. 9, the day the bridge was originally slated to open. Due to delays, the bridge is now expected to open Monday, Nov. 7.
Stories this photo appears in:

Ribbon-cutting ceremony will precede opening of span
The Lake Champlain Bridge will be open to vehicular traffic Monday, Nov. 7, New York Gov. Andrew Cuomo's office confirmed Thursday evening, Nov. 3.