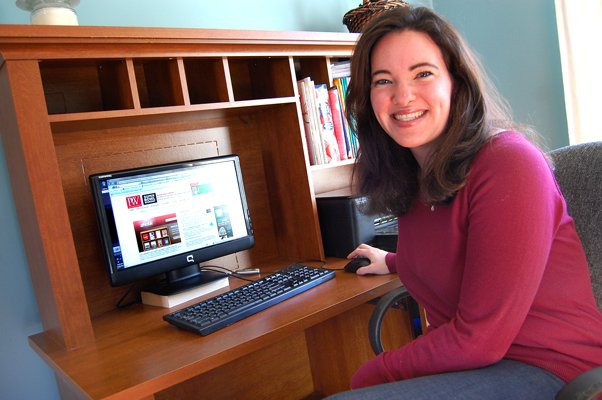 Eileen Gardner of Peru was the 200,000th follower of the Publishers Weekly Twitter page, landing her a guest blog on the company's website.
Stories this photo appears in:

Eileen Gardner is an aspiring writer. So, when she decided to learn more about breaking into the world of publishing, she went to a source she had heard a lot about — Publishers Weekly.