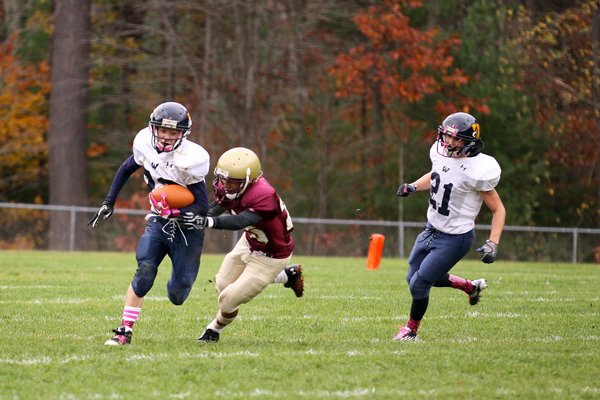 Connor Scott takes the ball downfield to start a Burgher drive during Warrensburg's 48-35 victory Oct. 22 over Bishop Gibbons. This win, followed by their Oct. 29 defeat of Granville, testifies to why the Burghers are now ranked third in Section II, spanning all classes, in rushing yardage for 2011. Their aggressive ground offense relies on a double wing offense, in which players merge into a wedge formation and crash through the defensive line.
Stories this photo appears in:

Warrensburg's powerhouse running attack, newborn confidence and will to win racked up a season-concluding victory Saturday, Oct. 29 against Granville, a larger Class C school.