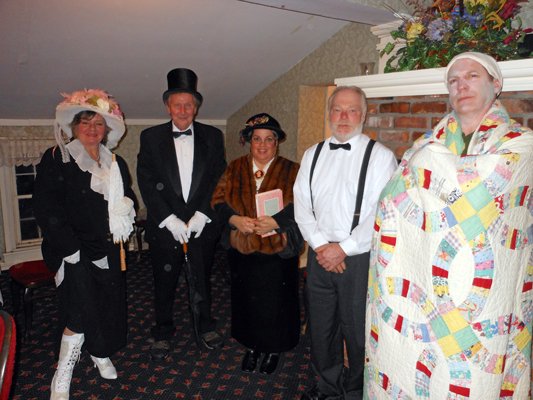 Participating in the recent Dinner with the Dead event held at Grace's Restaurant were (left to right) Maggie Bammert as Ella Haskell; Tom O'Dea as Capt. Myron Dickinson; Debbie Toolan as Margaret Emerson; Dennis Martinez as Michael O'Connor; and Jim Corriveau as Marcus Russell. Attendees said the cast studied their roles well and presented their characters with flair and historical accuracy.
Stories this photo appears in:

In the Oct. 22 installment of Turning Back the Pages column in the Adirondack Journal, references were made of the Russell family, including their servant, Carrie Doring, who labored at the Russell's summer home, Bonnie Brae Villa, built after the Civil War.