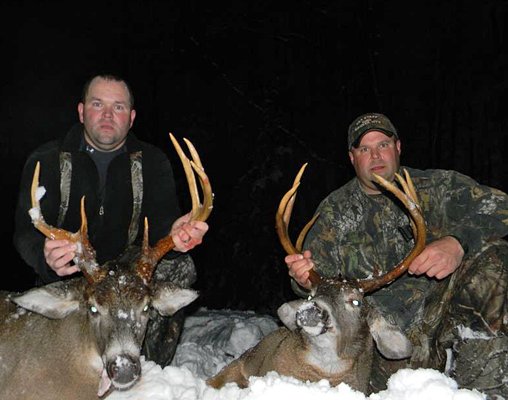 Brothers Mike and Jim West shot these two mature Adirondack bucks within 20 minutes of each other while hunting in Newcomb Nov. 23.
Stories this photo appears in:

While some really nice antlers hit the forest floor this hunting season, I think the universal theme coming from Adirondack hunting camps was that less deer were being seen. I know that was our experience at my camp. The preliminary deer take numbers in the northern zone seem to follow that trend, according to senior wildlife biologist Ed Reed.