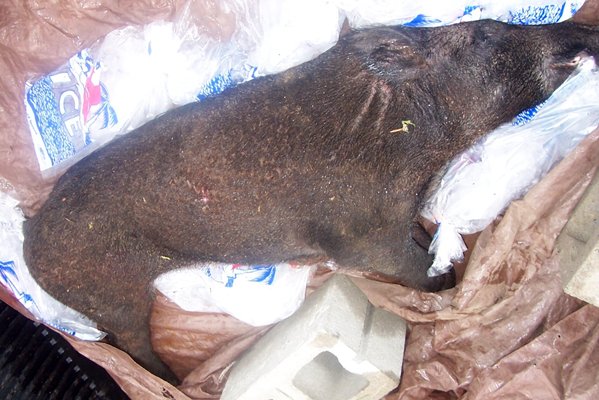 Pictured here is one of the big, wild hogs that was recently taken in Peru. The hogs feed primarily at night. The cinderblock provides some perspective on the size of the animal.
Brian Thew, one of the hog hunters explained, "The meat is unbelievable, it is really lean. DEC tested it for disease, and it was deemed safe, so we had a big, pig roast!"
Stories this photo appears in:
Notes from the North Woods
Although traditional winter weather has largely been AWOL so far this season, I expect it will eventually arrive.

On Jan. 14, 2010, I was in Albany to attend a Roundtable Meeting with the NYSDEC, to discuss a wide range of sportsman's concerns and issues.