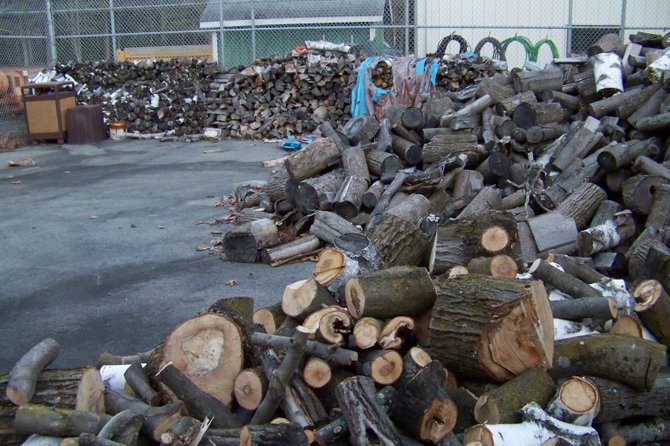 Firewood that was collected, cut and split since 2008 by Warren County workers in a program to help those in need, will now be distributed as intended after a news report prompted public concern that the wood was merely decaying. The firewood, five cords or so, is piled up in the exercise yard of the former Warren County Jail.
Stories this photo appears in:

It was a good idea in 2008 — for Warren County highway workers to gather, cut and split fallen timber beside roadways to help needy families heat their homes — but somehow the program got stalled, and the wood piled up and decayed. Now, there's a heart-warming and home-warming solution.