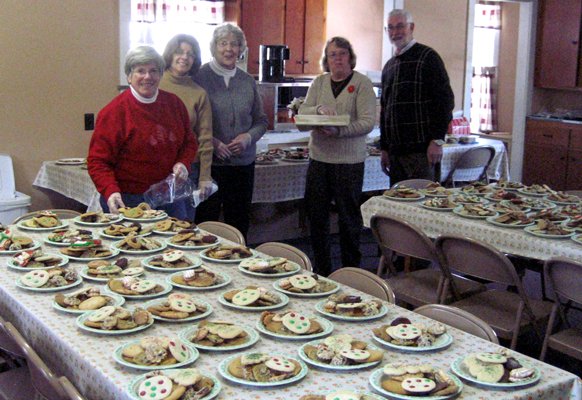 North River Church members, Anita Abrams, Jen Davis, Amy Sebattis, Sandy and Jim Cashman make plates of cookies for inclusion in the Christmas Baskets distributed by the Johnsburg Food Pantry in December 2011. All of the cookies were made and donated by members of the Johnsburg community.
Stories this photo appears in:

Adirondack Community Outreach Center (ACOC) volunteers are getting ready for their annual Christmas food basket drive, and they are receiving some much-needed help from the community for a variety of their programs.