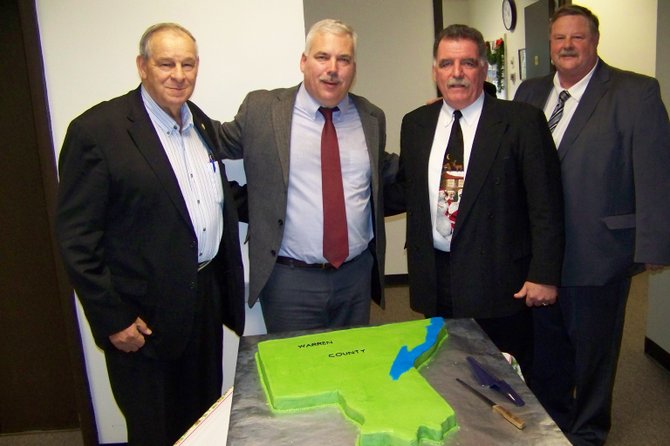 Outgoing Warren County Supervisors pose Dec. 16 behind a cake shaped like Warren County, baked as a gesture of their service to area citizens, presented to them after their last public meeting they'll be presiding over. The cake was baked by thurman Supervisor Evelyn Wood.
Stories this photo appears in:

Nearing the end of his 40-year reign of public service, Dan Belden reflects on his years in office. Dec. 16, Warren County Supervisors recognized Belden for his work on behalf of area citizens.