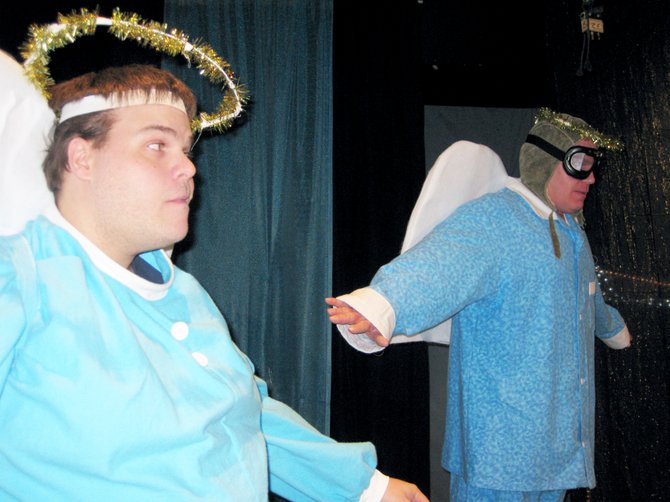 the littlest Angel (Matt Eick) with the flight instructor (Terry Kemp). The Littlest Angel will be performed twice this weekend and next at the Pendragon Theatre, which is also auditioning for the play "Almost, Maine."
Stories this photo appears in:

A wrap of this weekends events in the region
This is the first in a new weekly series at thevalleynews.org, looking at events and activities coming up over the weekend, from plays and concerts to craft fairs and gatherings.