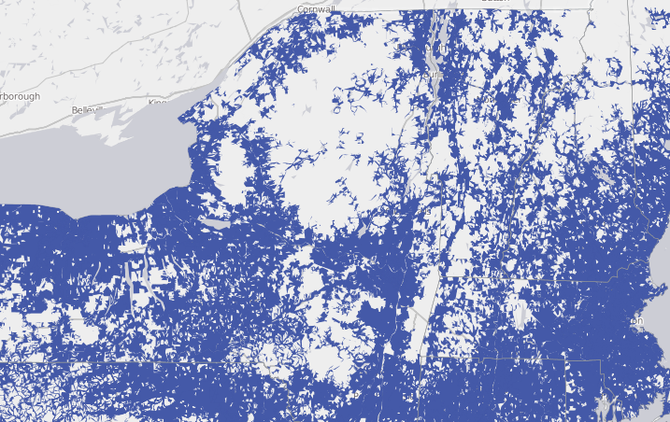 The Adirondacks are notably blank in this broadband availability map from broadbandmap.gov.
Stories this photo appears in:

Essex County officials are most pleased with Governor Cuomo's recent announcement of the Connect New York Grants.

Broadband is a sore issue in the central Adirondacks, with few hot spots for high-speed to satisfy the needs and wants of businesses and individuals in the 21st century. But following the first competitive funding applications under Gov. Andrew Cuomo's economic development councils, two projects to string fiber-optics into underserved population centers in the county should begin soon.