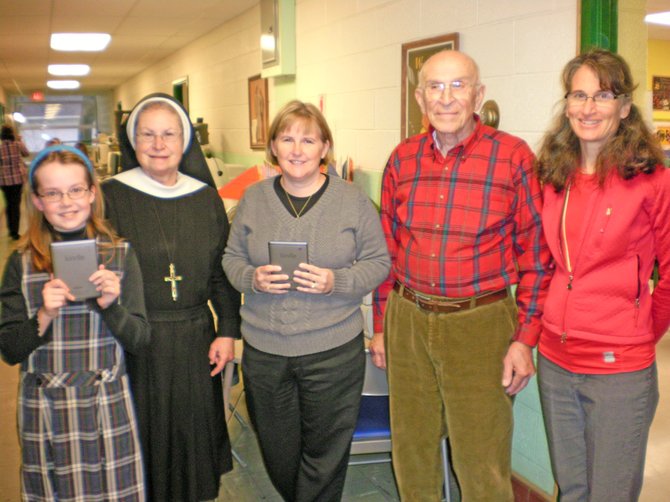 St. Mary's School in Ticonderoga has new Kindles thanks to an anonymous donation in the memory of Eleanor Smith of Putnam. From left are student Natalie O'Neil, teacher Pam Arzberger, Principal Sister Sharon Dalton, Bill Smith and teacher Ellie Berube, who is the daughter of Mr, and Mrs. Smith.
Stories this photo appears in:

Kindles purchased in memory of Eleanor Smith
When St. Mary's School students start a lesson, no one opens a book. That's because the Ticonderoga school is the first in the area to have Kindles for its students.