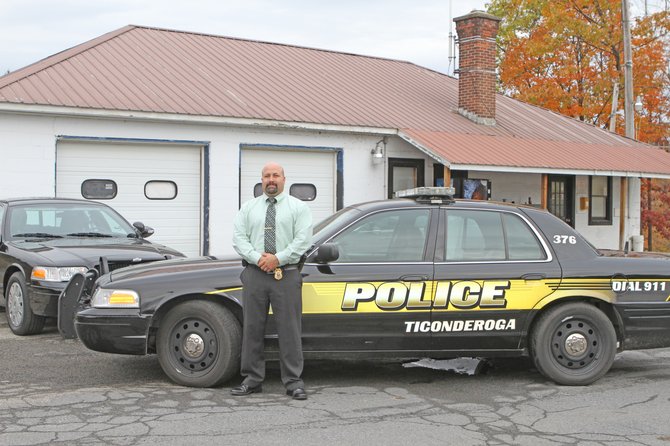 Investigator Dan LaFrance stands outside the Ticonderoga Police Department on Burgoyne Road. Ticonderoga officials have long discussed moving the police downtown, but accelerated the discussion in December 2009 when structural issues arose at the police headquarters on Burgoyne Road.

Stories this photo appears in:

State law may stop move to former Rite Aid building
Efforts to move the Ticonderoga Police Department have hit a snag. After a residents committee and the town board believed they had found a way to move the police headquarters to the former Rite Aid building on Montcalm Street, a state law was discovered that has placed the plan on hold.