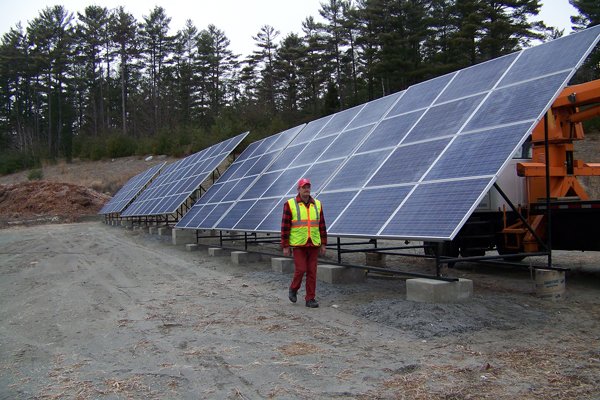 POWERING THE FUTURE: Town of Chester landfill and recycling attendant Lou Lashomb walks past an array of solar panels, one of two installations 150 feet long, that will power the town transfer station, town garage complex, and Chester recycling center. The town of Chester is converting to solar power to provide electricity for all their facilities, including the Chester-Horicon Health Center, the town highway garage, the Chester Municipal Center, and the Dynamite Hill complex. Local energy officials say Chester is leading the way in employing such alternative energy sources.
Stories this photo appears in:

While people and organizations are merely talking about "going green,' the Town of Chester is really doing something about it — in a big way.