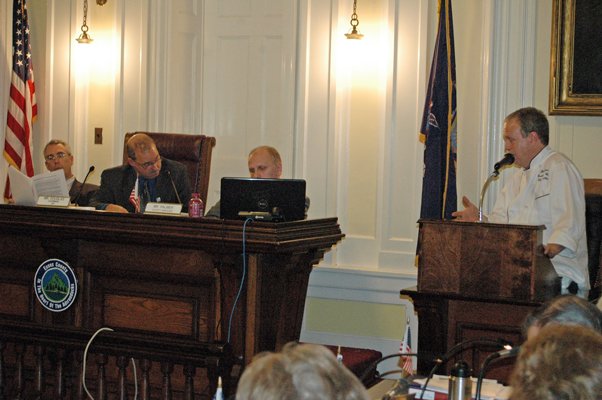 Lake Placid chef Dave Hunt talks to the Essex County Board of Supervisors in support of the Adirondack Harvest program as board chairman Randall Douglas and County Manager Daniel Palmer look at a handout he provided during last year's budget hearing.
Stories this photo appears in:
There will be a lot of decisions that will have to be made between now and the final vote on a 2013 Essex County budget.
Supervisors pass 2012 budget
"In my 20-plus years here, this has been by far the most difficult budget process," Moriah Supervisor and budget liaison Thomas "Tom" Scozzafava said.
Union agrees to meet with county for 'talk'
Public hearing on 2012 budget draws over 100 people