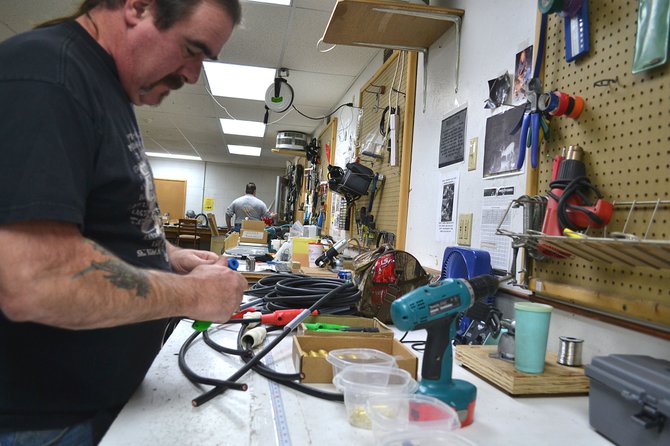 Electrical shop worker Kevin Keath puts the finishing touches on electrical cable at Creative Stage Lighting. The company is looking to expand and considering its options.
Stories this photo appears in:

Warren County business to expand
Creative State Lighting Inc. has secured a permit from the Adirondack Park Agency to relocate and expanded its existing facility.

Though approaching the final stages of approval for a new Chestertown site for Creative Stage Lighting, owner George Studnicky III said the cost of building on the site needs more consideration.