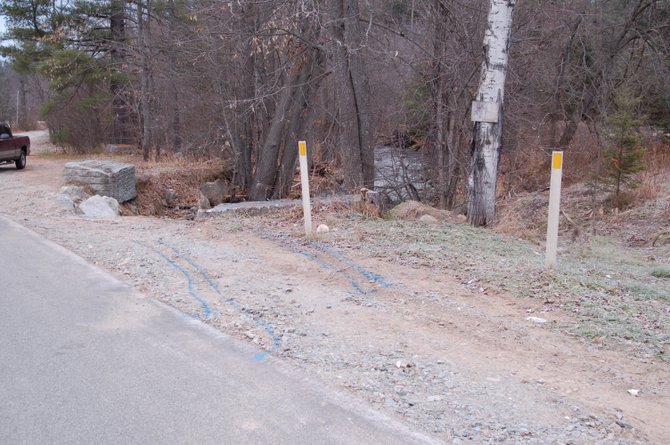 This is the stream where Theresa Caito's Volvo went off the road and flipped over, into the water, on the Carey Road in the town of Jay Nov. 30. Caito, 75, and her 7-year-old grandson, Henry, died of drowning in the car before they were found. The blue paint shows the car's tire tracks.
Stories this photo appears in:

Autopsy reports confirmed Thursday that Theresa Caito, 75, and her grandson, 7-year-old Henry D. Caito of Jay, died as a result of asphyxiation due to drowning.