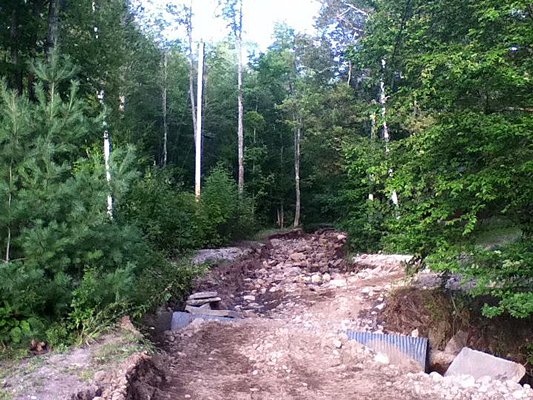 Crane Mountain Road was heavily damaged during the storm Sunday evening, Aug. 28. Highway Superintendent Daniel Hitchcock said his crews will be weeks or even months catching up to the damage. Repairs made following spring flooding were washed away, setting back the department's schedule and budget.

Stories this photo appears in:

Not as bad in other locales
While much of the region weathered Tropical Storm Irene with only a few downed trees and branches, Johnsburg suffered rough handling by the storm.