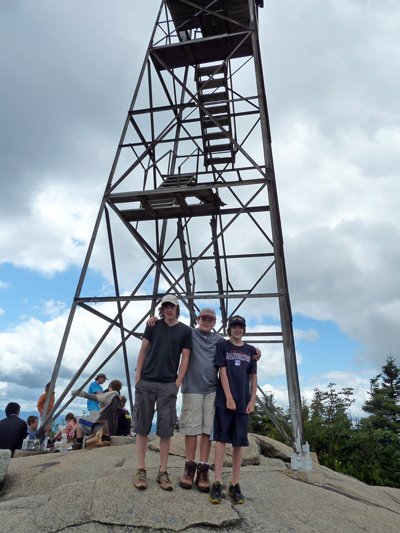 A crowd of hikers assemble in the shadow of the old firetower, atop Hurricane Mountain near Elizabethtown.

Stories this photo appears in:

The New York State Department of Environmental Conservation (DEC) has released the final unit management plans (UMPs) for the Hurricane Mountain Fire Tower Historic Area and the Saint Regis Mountain Fire Tower Historic Area, Commissioner Joe Martens announced last week.

The APA announced that the proposed final drafts of the Hurricane Mountain and St. Regis Mountain Fire Tower Historic Area Unit Management Plans (UMP) would be the topic of a public hearing Wednesday, March 12, at 6 p.m. with attendees being able to review the document starting at 5 p.m.

Notes from the North Woods
A few weeks back, I had the good fortune of joining a group of young men for a hike up Hurricane Mountain, near Elizabethtown.