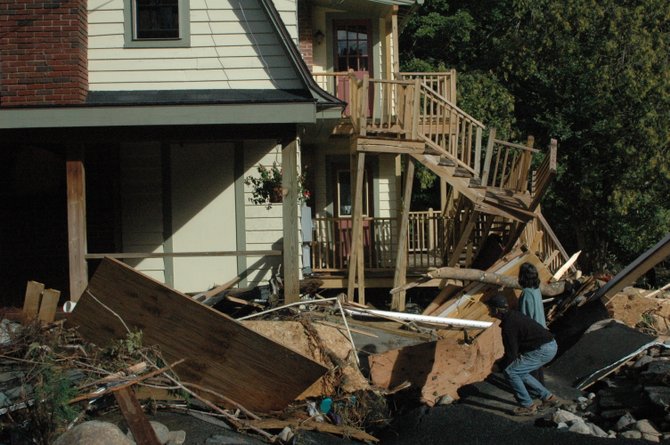 Owners look over the destruction of a home in Keene the morning after Tropical Irene came through the North Country Aug. 29, 2011.
Stories this photo appears in:
The Long Term Recovery Group of Clinton, Essex and Franklin Counties asked artists to channel the mixed reactions of three photographs taken in the aftermath of Tropical Storm Irene into art work.
Moriah fire house to host FEMA
The Essex County Emergency Operations Center has announce that a second FEMA Disaster Recovery Center (DRC), located at the Moriah Fire House, 630 Tarbell Hill Road, will be opening on Friday, Sept. 9.
KVFD building destroyed by floods
"I see people just walking around in awe... So many people have been affected."