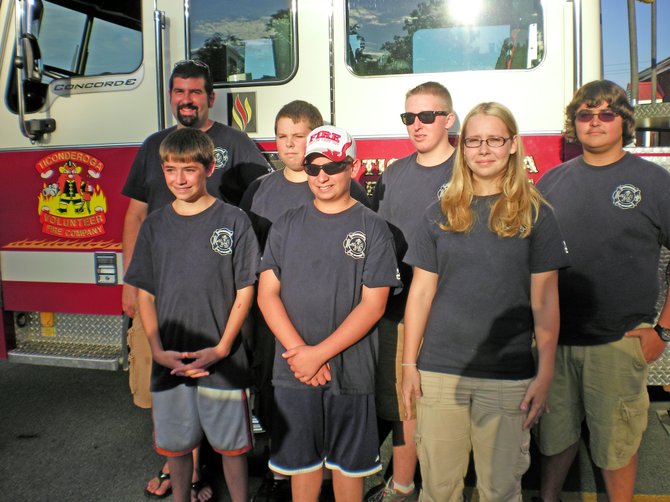 Members of the Ticonderoga Fire Department youth program participate in drills each week with firefighters. Pictured are, front from left, Dillon Crowe, William Gonyo, Samantha Sommerville; back, Chris Stonitsch, adviser, Michael watts, Zech Yaw and Cody Shaner.
Stories this photo appears in:

Ti FD welcomes teens
A group of Ticonderoga teens are training to become firefighters. The Ticonderoga Fire Department has initiated a youth program designed to create interest among 14 and 15 year olds.