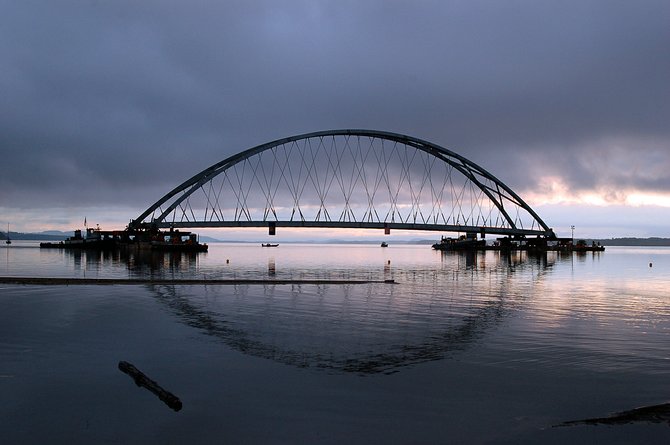 The Lake Champlain arch makes its way to Crown Point. There are three flags attached to the bridge, the Vermont and New York state flags on each end and the American flag in the middle. Many onlookers witnessed the move from Port Henry, which began around 6 a.m.
Stories this photo appears in:

Structure leaves Port Henry for Crown Point
The Lake Champlain Bridge arch began its journey from Port Henry, N.Y. to Crown Point, N.Y. at sunrise today.