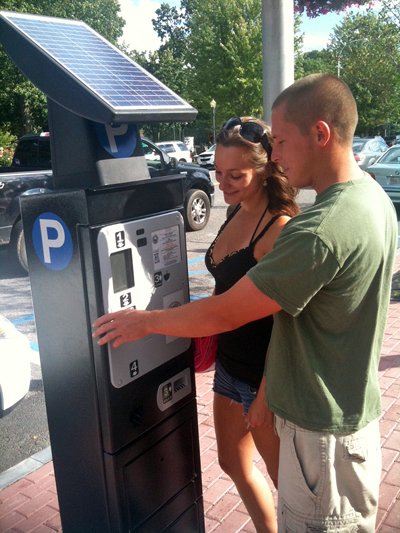 Katie Cassavant and Jason Smegal, of Pittsfield, Mass., inspect one of the pay-and-display meters the village of Lake George installed this year along Canada St. The solar-powered meters accept coins and bills but not credit cards. Officials of the town of Lake George are now considering going one step further — installing pay stations that accept credit cards to serve about 75 parking spaces along property they own on West Brook Road.
Stories this photo appears in:

As soon as next summer, West Brook Road will likely have solar-powered parking meters that accept credit-card payments, according to an initiative now under consideration by the Lake George Town Board.