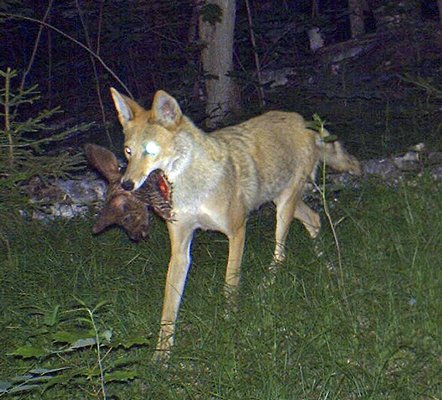 Tim Salerno captured this interesting picture this spring of a mature coyote carrying what appears to be the head of a fawn in its mouth. He got the nighttime shot using a trail camera.
Stories this photo appears in:

Outdoor Tales
Faithful followers of this column undoubtedly fell off their seats last week when I actually penned something on the state's proposed deer management plan that was chock full of facttoids but absent of my ever-so-superfluous opinion.