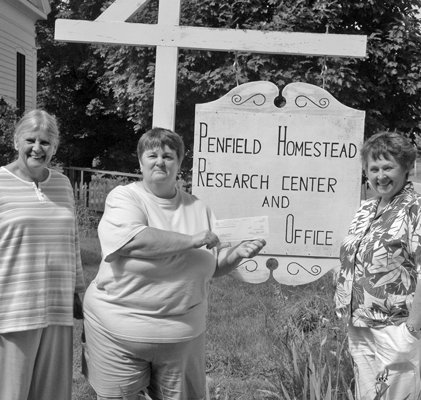 Penfield Homestead Museum was the recipient of a grant awarded by the National Society Daughters of the American Revolution. The Special Projects grant will be used to publish an historic guide of Crown Point prior to the 225th anniversary of the town incorporation in 2013. From left are Gayle Gallant, Vice-Regent Ticonderoga Chapter NSDAR; Kama Lee Ingleston, Penfield Homestead Museum trustee and treasurer; and Margaret Scuderi, Regent Ticonderoga Chapter NSDAR.

Stories this photo appears in:

Aug. 21
The Penfield Museum will host its 48th annual Heritage Day Sunday, Aug. 21.