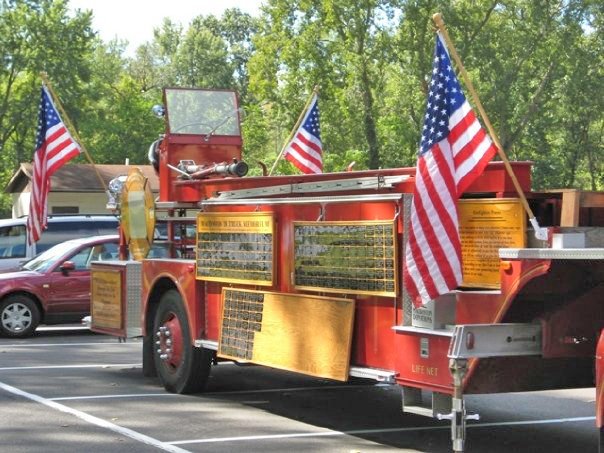 Sponsored by the Port Henry Fire Department Auxiliary, MacBoston 18 Truck will return as part of Port Henry's annual Labor Day celebration. The fire truck is an inspirational and memorial vehicle in tribute to fallen firefighters.The truck includes the names of firefighters who died in the line of duty engraved on its side. A local firefighter's name will be added to the truck during this year's Labor Day celebration. Beverly Pratt, the father of Port Henry Past Chief and Past President William (Billy) Pratt's father, will be honored.
Stories this photo appears in:

Port Henry to host events Sept. 3 and 4
As it has done for more than 120 years, Moriah will mark the unofficial end of summer with its annual Labor Day celebration. Activities are planned Saturday and Sunday, Sept. 3 and 4, in the village of Port Henry. The festivities are sponsored by the Moriah Chamber of Commerce.