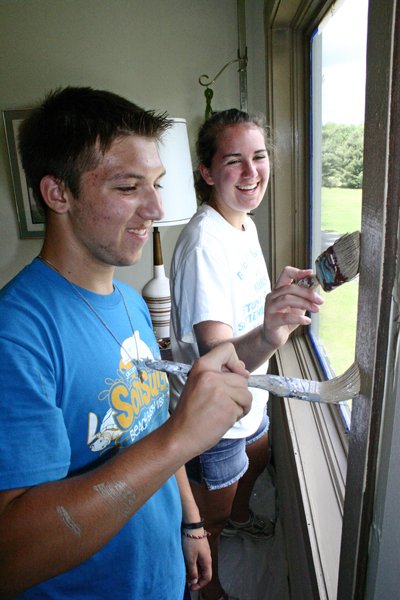 Painting trim recently at The Priory retreat in Chestertown are Heather Skillman and Rusty Freeman, volunteers in the YouthWorks mission organization. The group of about 770 teenagers, in weekly shifts of 70, finished an 11-week program of accomplishing various fix-up tasks in northern Warren County.

Stories this photo appears in:

Sister Connie Messitt of The Priory in Chestertown watched a dozen or so teenagers of the mission group YouthWorks painting trim in rooms of the sprawling building that serves as a retreat for people seeking spiritual renewal.