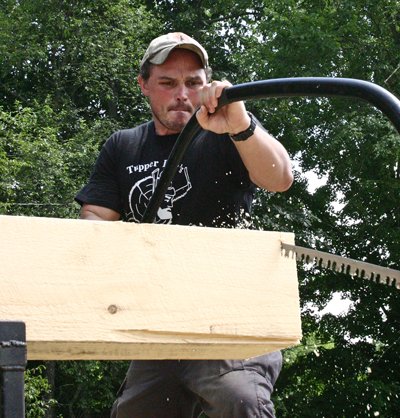 Jake Bederian of Warrensburg rips into a block of wood to win a bow saw event during a sanctioned NYS Lumberjacks Association competition held during the recent Stony Creek Mountain Festival. Bederian also competed in crosscut saw, chain saw and ax-throw events.

Stories this photo appears in:
Katrina Davenport swung her axe behind her back, grimaced and propelled it toward a block of wood standing in a vise.