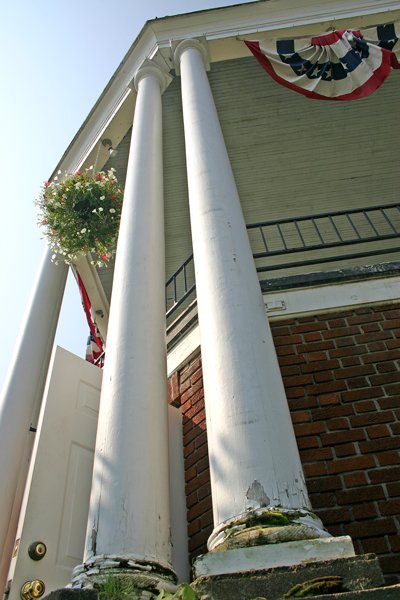 The Floyd Bennett Bandstand, which represents Warrensburg to the world as the town logo, has been deteriorating in recent years with its columns rotting and brick face cracking — but the landmark may soon undergo a facelift. The town is seeking a state grant for its rehabilitation.
Stories this photo appears in:

Local government is applying for a grant for the restoration and preservation of the its premier landmark, and help is needed.