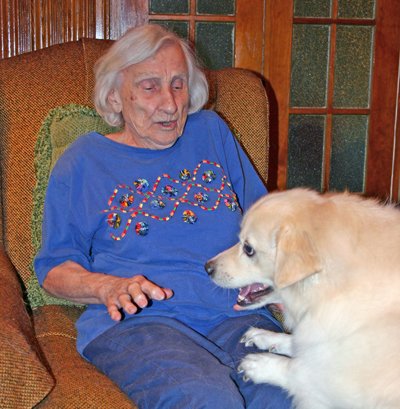 During an interview this week, Sister Catherine Schuyler, who's turning 100 years old on Aug. 23, urges her pet dog Korby to jump into her lap.
Stories this photo appears in:
Sister Catherine Schuyler has invested her life into teaching others while enhancing their spiritual awareness and bridging cultural divides. She's been at it a long time — since 1933.