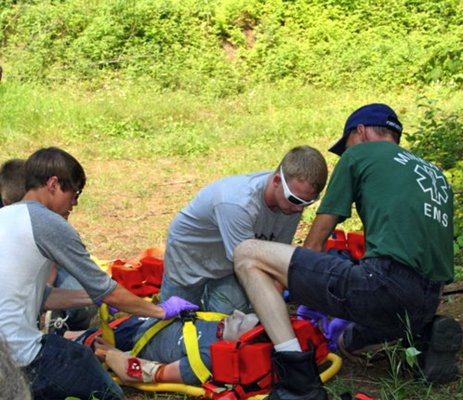 Emergency Medical Services personnel secure a mock patient to a back-board for transport to the ambulance during emergency preparedness drills in Minerva.

Stories this photo appears in:

A violent thunderstorm has just passed through town. Trees and power lines are down on Healy Road and the Minerva Volunteer Fire Department & Rescue Squad has been dispatched to the scene because of burning trees and arcing lines.