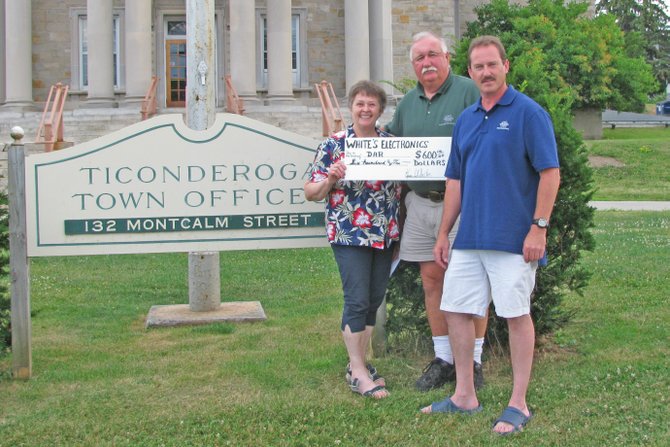 The Ticonderoga Chapter National Society of the Daughters of the American Revolution (DAR) recently received a donation of $600 from White Electronics. Ticonderoga Town Justice Keith Dolbeck and Dan Blanchette test metal detectors for White Electronics. Dolbeck was recently sent two detectors instead of one. When he tried to return one of the detectors, Ken White, president of the company, told him to keep it or sell it and give the proceeds to a local charity. Dolbeck decided to give the proceeds to the DAR. From left are Ticonderoga Chapter Regent Margaret Scuderi, Dolbeck and Blanchette. For more information on DAR visit www.DAR.org or www.youtube.com/TodaysDAR
Stories this photo appears in:
A group of local men will be featured in a new national television program. Dan Blanchette, his son Zachary and Larry French will appear on "Buried Treasure" on the FOX television network this fall. The Blanchettes are from Ticonderoga. French lives in Crown Point.