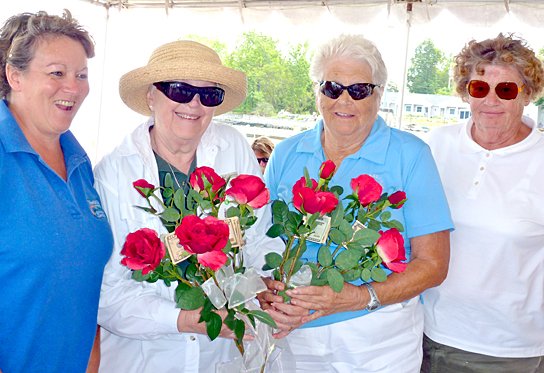 On Aug. 2, the Willsboro Ladies' Golf Association hosted its 49th annual Invitational Tournament. Teams from Moriah, High Peaks, Westport, The Barracks, and Ausable Golf Clubs joined members of the Willsboro Ladies' League. Arlene Davis of the WGC chaired the event with Mona Cross, Jane Jaquish, and Mary Ellen Wukovits serving on the executive committee.
The first place team consisted of Mona Cross, Graclee Gratto, Bev Hickey, and Jana Atwell.
Second place were Sue Baker, Stephanie Snow, and Joan Gibbs.
Third place honors went to Yvonne Minard, Maureen Ecclesine, Etta Moredock, and Donna Changelo.
Renee Lewis won closest to the pin on the second hole, Anne Porter closest to the line on the fourth fairway, and Rebecca Palmer longest drive on the sixth hole.