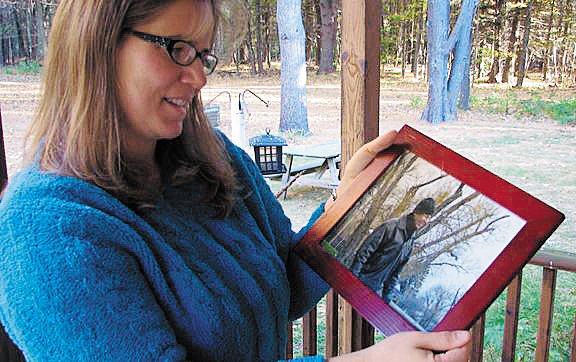 Debbie Frederick holds a photo of her father, the late Doug Hoffman of Mooers Forks, who passed away in August 2009 following complications from Alzheimer's disease. A 5k fun run and walk will be held in Hoffman's memory Saturday, Aug. 20, at the Wellness Center at PARC in Plattsburgh.

Stories this photo appears in:

Events to bring awareness to life-threatening disease
The Alzheimer's Disease Assistance Center hosts its "Walk to Remember" each year, remembering those lost to and suffering from Alzheimer's disease. And, this year, two events are kicking off the event.