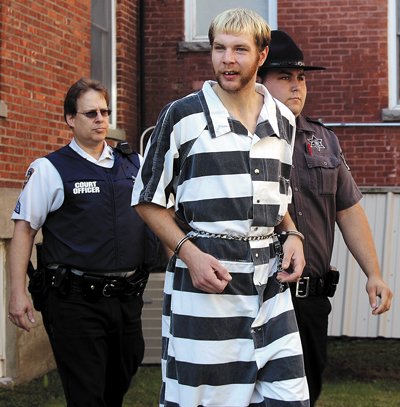 Dustin C. Hill, Plattsburgh, is led into Plattsburgh City Court Wednesday morning where he appeared before the Hon. Penelope D. Clute. Hill's preliminary hearing was held that afternoon.
Stories this photo appears in:
Suspect taken into custody
A city man has been arrested and arraigned on charges of second-degree murder and first-degree robbery.