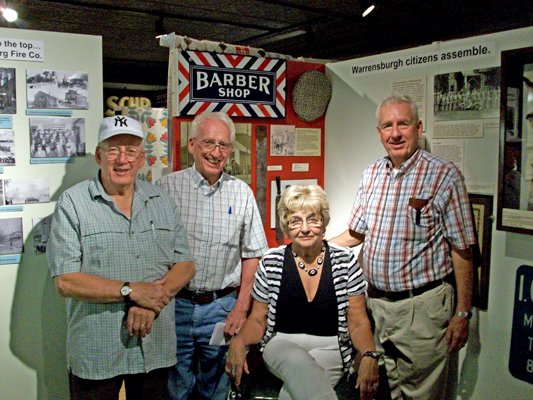 Gathering recently in the Warrensburg Museum of Local History around Joe DeMatties' barber chair are his offspring (seated): Allison Drake of Warrensburg, (standing, left to right): Joe Dematties of Queensbury, Ernie DeMatties of Poultney, Vt., Irving DeMatties of Queensbury. (Not pictured): Darlynn Bates and Murray DeMatties.
Stories this photo appears in:
The art of barbering has a long and colorful history In northern Warren County, and Joseph F. DeMatties exemplifies that heritage well.