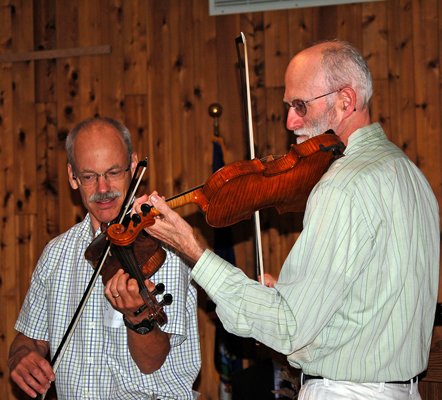 Frank Orsini and George Wilson play a fiddle tune at the Adirondack Museum Aug. 4 during the Harold Hochschild Award ceremony. The award's recipient, author/botanist Jerry Jenkins.

Stories this photo appears in:

'Adirondack Atlas' author honored at ceremony
The Adirondack Museum Aug. 4 honored Jerry Jenkins for his many contributions to the Adirondack Park — as a botanist, naturalist, geographer and author — by awarding him the annual Harold K. Hochschild Award.